2 May, 2007
USS Boxer Flight Deck
by Rodger Kelly

HyperScale is proudly supported by Squadron


Well, the song may tell you that it never rains in Southern California but I have to tell you that it is not the case in Perth, Western Australia.

Still, when you are invited to go aboard the USS Boxer to view their aircraft you go rain, hail or shine!

It is autumn here in the Southern hemisphere and the weather has turned bringing with it some much needed rain. Whilst we welcome rain here with open arms I was kind of hoping that we would have a break from the strong winds and the rain we have been experiencing of late.

Thankfully, all the hoping paid off and, whilst the wind persisted, the rain abated for a couple of hours and gave me a chance to practice a little photography.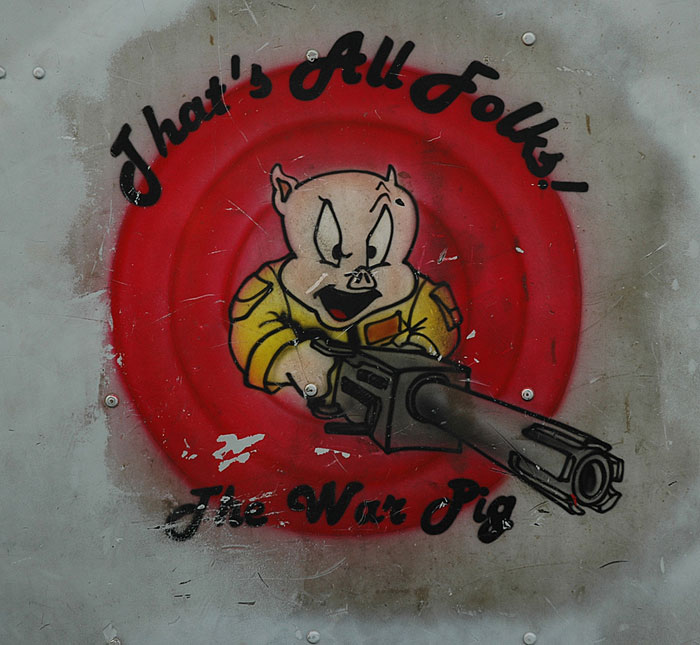 The USS Boxer has just come out of the Gulf and as such her aircraft are showing the signs of constant use which, to me at least, makes them far more appealing than the polished ponies you see at air displays and open days

Whoever it was aboard the Boxer that is responsible for spotting and securing the aircraft on the flight deck should take a bow. Everything was dressed in perfect parade ground formation. All the AV-8B Harriers bar one were line astern down the portside with each and every one perfectly spaced. The CH-46E Sea Knights, their remove before flight tags tucked into their noses, occupied the starboard side commencing at the bows and evenly spaced until half way down ship's side where into the little remaining space between them and the island were squeezed UH-1N Hueys, AH-1W Super Cobras and a couple of CH-53E Super Stallions.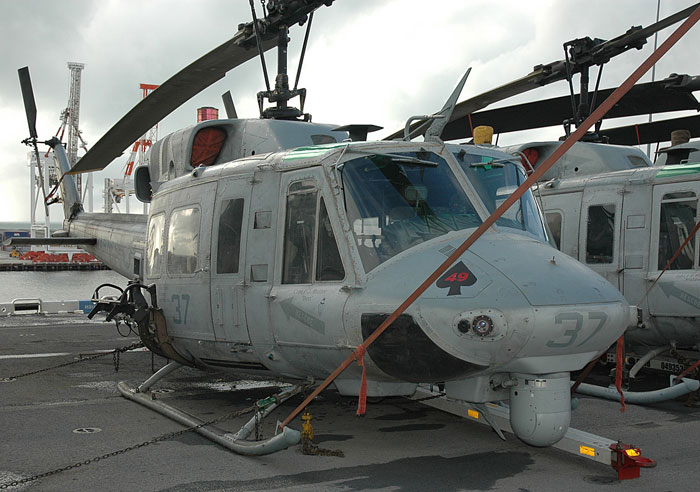 The same parade ground precision was dealt to the deck tractors too. All were lined up and tied down in the same manner.

Thankfully, the stern of the ship was a little less organised and the few aircraft there were spaced so that picture taking was a whole lot easier.

"Nose art" abounded too with all but one of the Sea Knights bearing some form of decoration. Whilst some of the nose art is suitable for publishing here on HyperScale, others, whilst not unsavoury in any means, I would consider a little risqué in mixed company.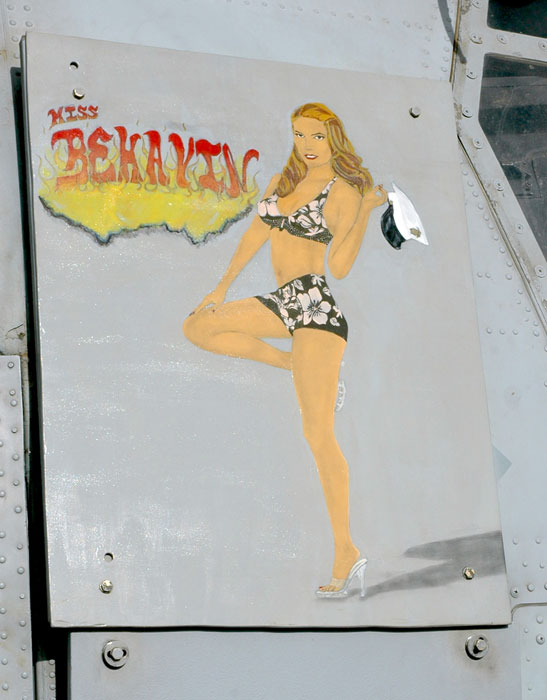 All up, it was a great tour. The rain stayed away and I managed to take a couple of hundred pics (ya gotta love digital cameras!) in all and I hope you enjoy viewing the ones I have presented here as much as I enjoyed taking them.

Click the thumbnails below to view larger images:
---
Text and Images Copyright © 2007 by Rodger Kelly
Page Created 03 May, 2007
Last updated 02 May, 2007
Back to HyperScale Main Page
Back to Features Page