ScaleModelworld 2004
IPMS UK Nationals at Telford
by Jay Laverty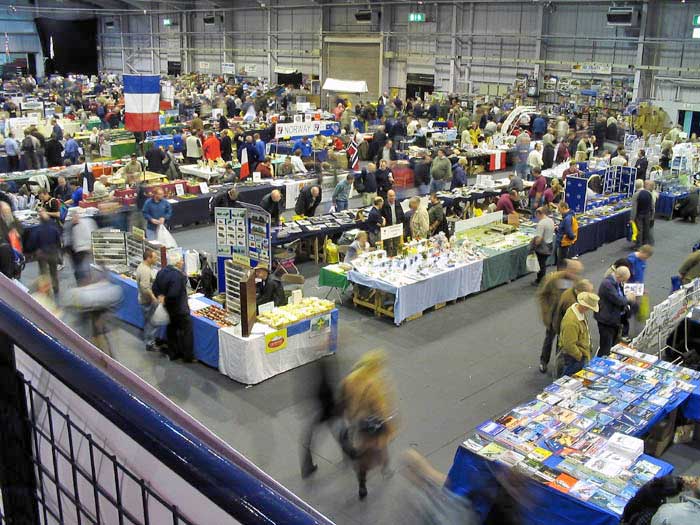 Telford International Centre
20 and 21 November, 2004
The Hannants crew piled out of our three vans in the late afternoon on Friday and got to work setting up the stand.
Having the usual large display everyone has come to expect was a lot of work setting up but we managed. The only guys who would pose for the camera were Pete, Carl and Jamie. You can see David doing his best to avoid being caught on camera here!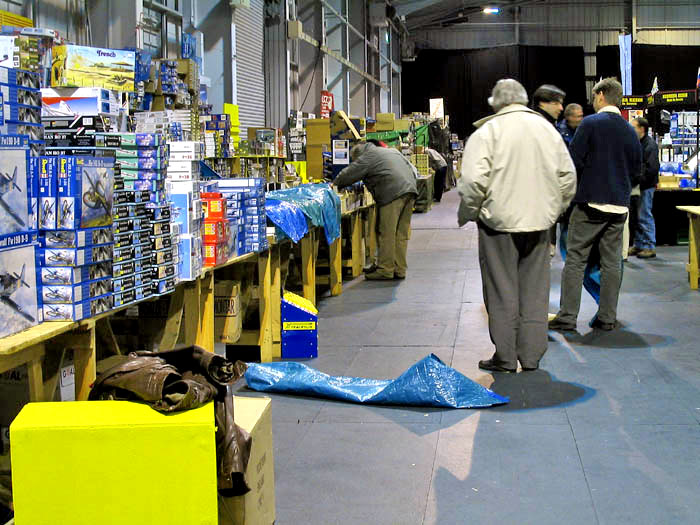 Click the thumbnails below to view larger images:
After the stand was set up and covered in preparation for the next day's trading, it was time for me to have a nose around the empty hall, full of unmanned stands. I took a few pictures of some of my favorites, starting with the Barnet crowd.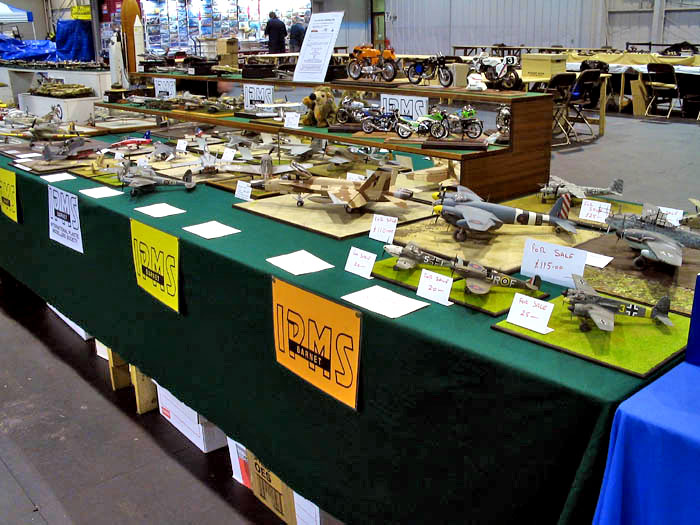 These guys were my club before I made the move to Oulton Broad and this club has some great modellers in it as well as being a great bunch of guys. I've included a couple of shots of the latest models from Geoff Coughlin and Neill Ashby. Neil's Dauntless is especially impressive because he did all of this with the old 1/32 scale Matchbox kit! The same could be said for his Sea Hurricane. It seems Neil has a talent for turning pigs ears into silk purses. And for Geoff's 190, F-18 what can I say. These are up to Geoff's usual impeccable standards and if I said I was jealous it would be an understatement!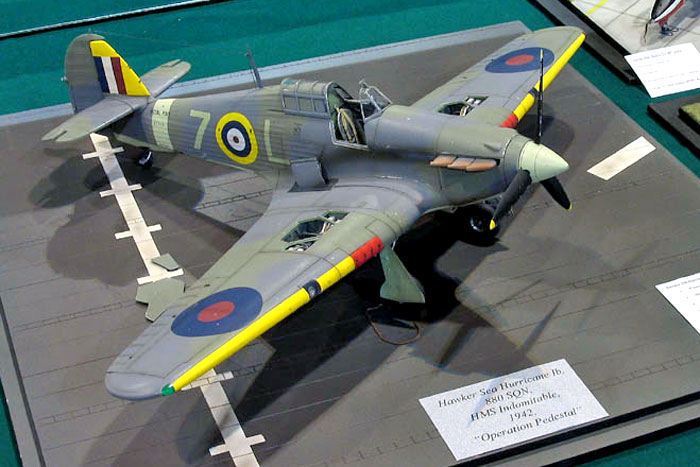 Click the thumbnails below to view larger images:
The Milton Keynes stand was up to it's usual level of excellence and if you can get past Dave Francis' stuff at the front there is a high level of modelling going on here as well. ( Ha Ha Dave!! ).
I had very little time to get away from the stand but when I did get out I ventured as far as the ADH Publishing stand to see Marcus Nicholls where he had some of his stunning models that have featured in past issues on display.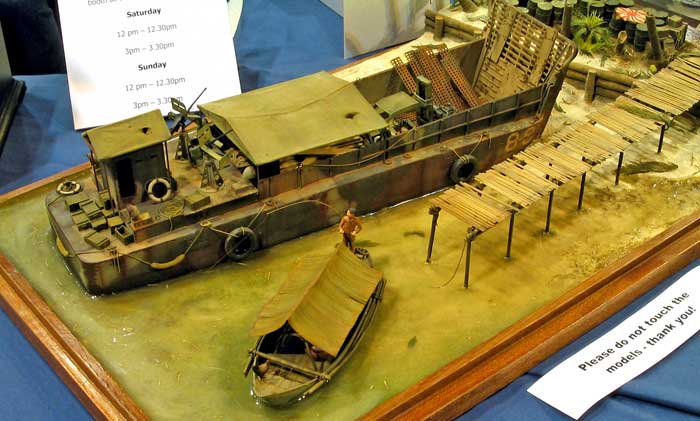 Next door to that was the stand for AFV Modeller with their two T-34's on display.
Gary Wenko's Japanese Aircraft SIG is another one of my favorites and I had to get a couple of shots of that. Of particular interest was the B-17 all painted up in Japanese markings.
I've included a couple of shots of some very well done armour models that caught my eye. Unfortunately I didn't take the time to investigate the owners but I thought they were pretty good and worth a look.
The Revell stand had the Queen Mary 2 on display as this years big model finished in Ted Taylors unique and instantly recogniseable style.
Finally there was just time enough to pay a visit to Jiri and the rest of the CMK crew who came all the way from the Czech republic to visit the show. There is plenty of exciting new things in the works from CMK so I'll be keeping a close eye on their website.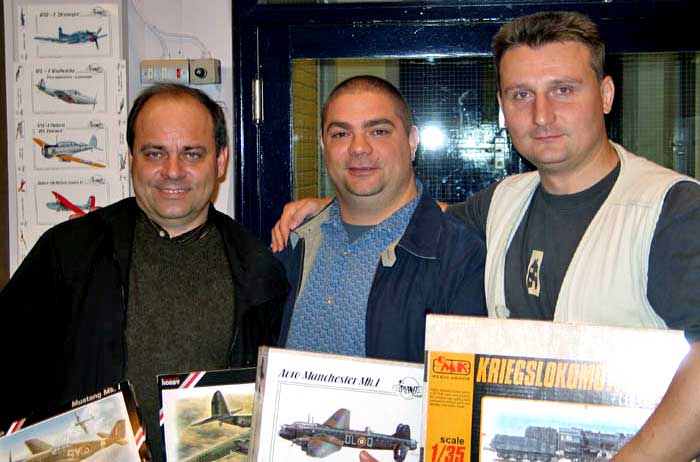 Jay Laverty (centre) with George (left) and Alfred (right) from CMK
The Nationals are always a good time and I had an enjoyable week end but a busy one nonetheless.
I know that this is not a comprehensive report but there has been one posted already and I'm sure there will be more, but now you know how the show was from my point of view.
If you went I hope you enjoyed yourself and if you didn't I hope you will make the trip next year. It will be worth it.
Click the thumbnails below to view larger images:
---
Text & Images Copyright © 2004 by Jay Laverty
Page Created 23 November, 2004
Last Updated 22 November, 2004

Back to Reference Library