---
Into Action
As we approached the city we ran into the remnants of the Armyís 507th Maintenance Convoy and our mission took on a new aspect. There were soldiers trapped in the city. With our tanks low on fuel we pushed into the city with out them to take the bridges and try to rescue any soldiers we might find. When we entered the city and crossed the southern bridge we started taking fire. My company was assigned to hold the southern bridge.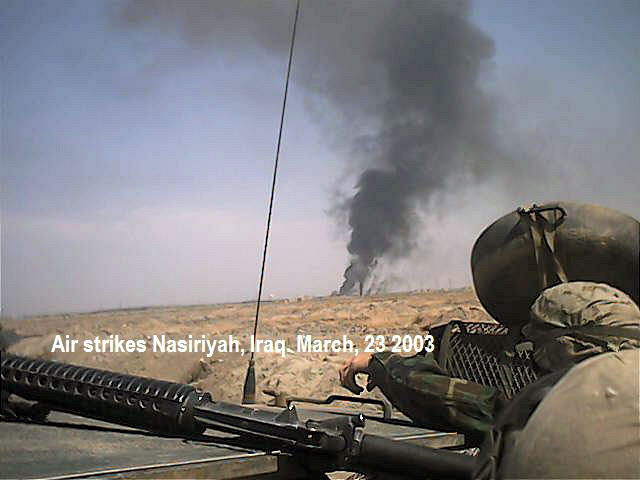 The other 2 rifle companies pushed to the northern bridge, one pushed off to the flank and the crossed the northern bridge. The company that crossed the northern bridge met heavy resistance. I canít remember the exact numbers but these are close. They lost 5 AAVs, 18 Marines KIA and around 14 WIA. If not for the brave actions of an unknown (at least to me) CH-46 pilot who landed in the midst of heavy fire to evac wounded there would probably would have been more dead.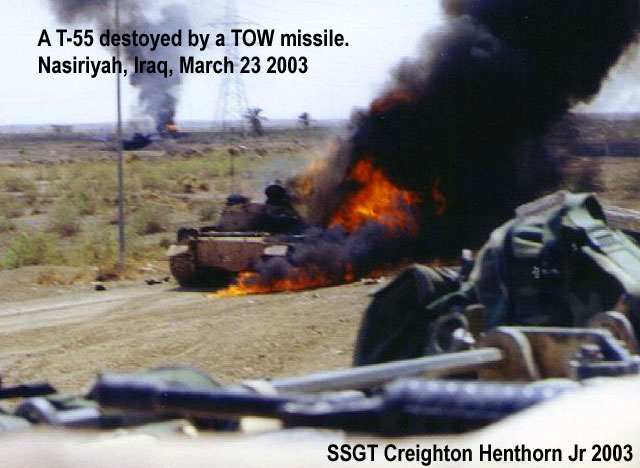 Towards the end of the day my battalion consolidated north of the northern bridge and evaced the rest of the wounded. All of our wounded survived to the surprise of us all.
On the 24th we attacked west and set into a blocking position on the cityís northwestern bridge. We sat there until the 1st week of April.
While there the battalion collected intell and found out that there was an Army POW in the cityís hospital. When the time came to rescue Army Pvt. Jessicah Lynch (I found out later that we went to same High School) our AAVs were on standby for a ground extraction if needed, fortunately it wasnít. The rest of the war was pretty uneventful for us.
We traveled all over Southern Iraq looking for remnants of the Iraqi Army but came up with nothing but abandoned gear and vehicles.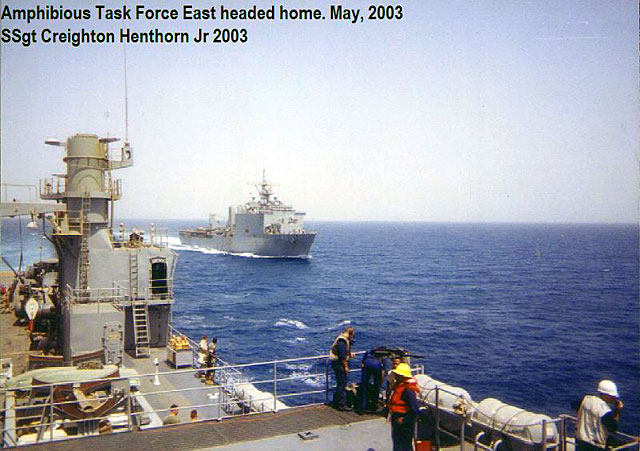 We left Iraq on May 8th and left Kuwait on ships of Amphibious Task Force East about a week later.
---
Please feel free to visit the page on my website dedicated to fallen comrades http://www.creightonsmodels.com/fallen_comrades.html

---
Images of Task Force Tawara - Part One

Click the thumbnails below to view larger images:
---
Text & Images Copyright © 2003 by Creighton L. Henthorn Jr
Page Created 11 September, 2003
Last Updated 19 April, 2004

Back to Reference Library