Spitfire IX Colors
YO-D Serial ML135
by Bob Swaddling
Spitfire Mk. IX - YO-D ML135
JerryBilling in front of ML135 on June 7th, 1944, after having shot down a Junkers Ju 88. The name "Dorothy" was not yet painted below the port-side windscreen at this time.


HyperScale is proudly supported by Squadron
Below are two images of the starboard flap actuator door off of a Spitfire MK IXc that was saved as a souvenir by the French after Jerry Billing belly landed ML135, coded YO-D. This artefact was never repainted or left outside to fade. I have scoured it clean so that there is no film or tarnish on the paint.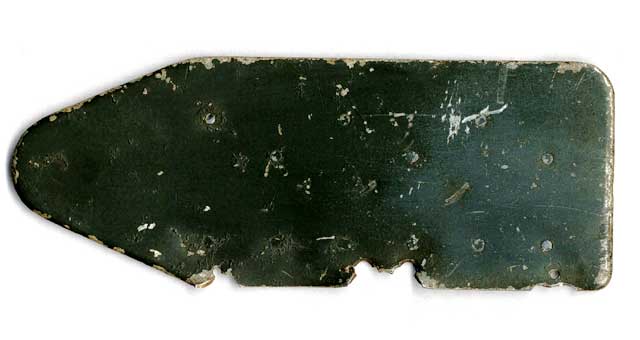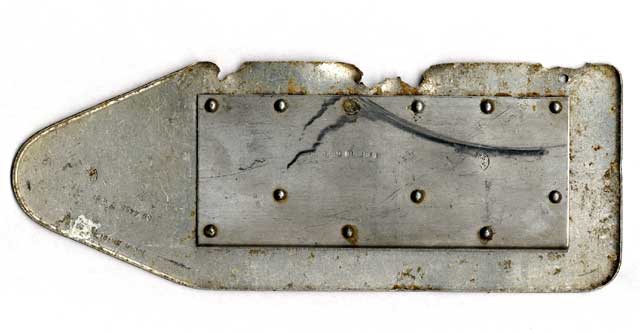 I have noticed that the colours have a fine "soft" edge and that on closer inspection, the Grey appears to have been applied over the Green.
The inside is not painted at all and the curved mark is from where the flap actuator pushed the door, which was spring loaded, open. Both pieces of Dural that are riveted together, have part numbers stamped on along with inspector's stamps.
I have also includied two shots of ML135 taken by the French.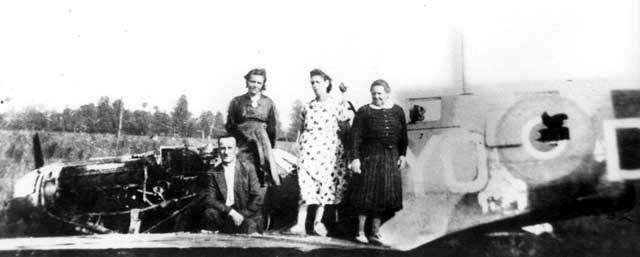 She was dragged by a team of horses and hidden in a barn. The allied salvage crews never got her and her parts were employed for all sorts of farm uses.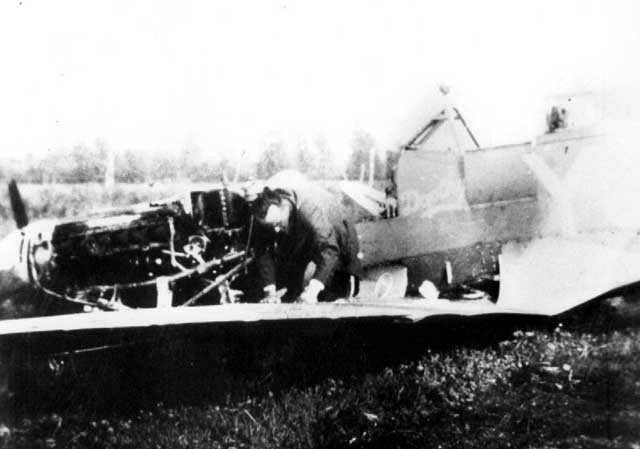 Jerry visited the area in 1977 and said that there were parts of that Spit being used for such things as awnings (still camouflaged) and one of the main wheels as a wheelbarrow. They gave Jerry the other one with the shrapnel in it. He has it as the base for a coffee table at his home!
---
Dave Gibson's Model of
Jerry Billings' Spitfire IX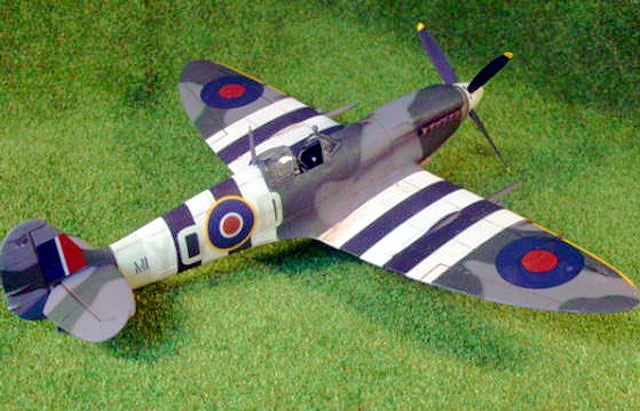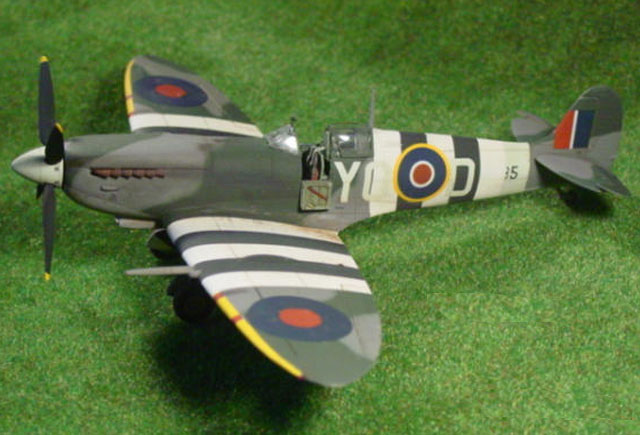 ---
Text & Images Copyright © 2002 by Bob Swaddling
Model Photos Copyright © 2002 by Dave Gibson
Page Created 14 November, 2002
Last Updated 19 April, 2004

Back to Reference Library