New Zealand Trip, Easter 2006
Part One - A Simple Plan
by Brett Green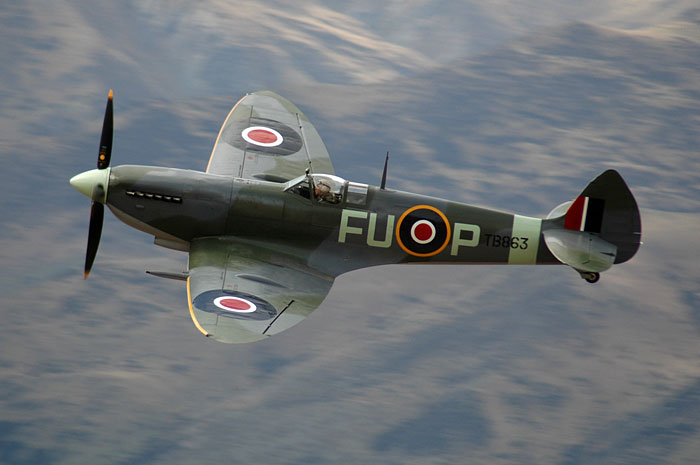 HyperScale is proudly supported by Squadron.com

Part One - A Simple Plan
It was a simple plan.
"Warbirds Over Wanaka" is held in New Zealand every two years. It is the biggest airshow in the southern hemisphere with more than 100,000 visitors and an impressive array of vintage aircraft. The south island of New Zealand is only a three hour flight from Sydney, so my wife Debbie and I decided that this year we would pack the cameras, leave the kids with Grandma, and head across the Tasman for the Easter weekend.
The fact that it was only a few weeks until out fifteenth wedding anniversary was a nice bonus, and it would be the first time that we were traveling overseas together.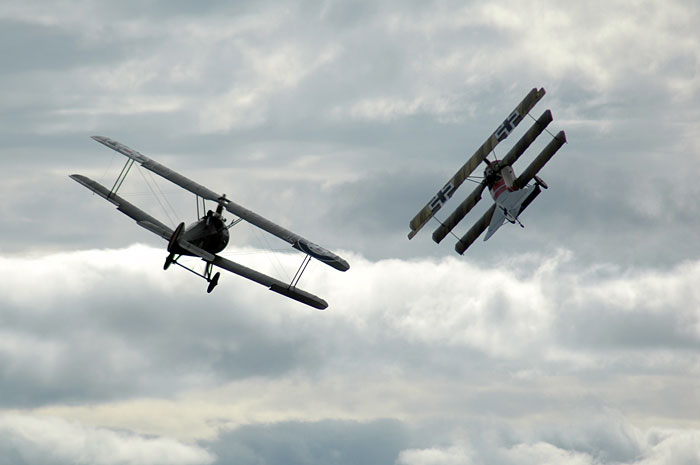 We had an early start on Thursday morning to make our Qantas flight to Christchurch. At Christchurch we were due to connect with a further flight to Queenstown, about an hour's drive from Wanaka, where we had accommodation and a car booked.
In the departure lounge of Sydney Airport, Debbie had a cramp in the stomach. She shrugged it off and we boarded.
A half hour after take off she was in agony. The Qantas cabin crew were fantastic, first relocating us to a more spacious position, then moving Debbie to the crew rest area and providing an oxygen bottle for some relief. An unsuspecting doctor was lassoed from his comfortable Business Class seat to examine Debbie. In consultation with the cabin crew and a ground-based Qantas medical service, he administered some medication on the plane but to no avail. The captain radioed ahead for paramedics and an ambulance to meet us upon arrival at Christchurch Airport. Even at this stage, between racking jabs of pain, Debbie insisted that our journey should continue. She was robustly overruled by everybody else and, in fact, was soon in no position to put any sort of argument.
Upon arrival at Christchurch Airport, the paramedics rushed in with a wheelchair and stronger medication. New Zealand Customs came on board and promptly cleared us both for entry. As soon as the remaining passengers were offloaded, Debbie was wheeled off the plane, hunched in the narrow chair as if she was practicing the crash position. We were whisked to the local hospital, leaving our luggage behind.
Debbie's condition steadily worsened as the day wore on and none of the many tests offered any clues. By 8.00pm the surgical team decided that they would have to operate to determine the cause of the problem. After further consideration they decided to try one more test - a CT scan - which they thought might give them some guidance before they started cutting.
Debbie went into surgery around 11pm.
I was directed to the relatives' waiting room, where I folded myself onto a tiny two-seater sofa to await news. I was soon joined by a mother and her teenage son. The tall boy loped across the small room to his bag, where he fished out a book on modern armoured vehicles. He pored over the photos and descriptions on the large glossy pages.
"Are you interested in military vehicles?" I asked.
"Oh yes," he replied "I build models. I am working on a self-propelled gun at the moment".
His mother added that he had just joined the local model club. "What was it called again?" she said.
"IPMS?" I offered.
"Yes!" She seemed surprised that I knew of this organisation.
"I build models myself, and I run a couple of model websites", I explained.
It turns out that Nicholas was familiar with HyperScale and Missing-Lynx. We spent some pleasantly distracting time discussing the state of the hobby and weathering techniques for armour models. It was nice to talk to a new modeller, and to see the level of encouragement he was receiving both at home and from his new club.*
I was snapped back into the real world by the theatre nurse, who quietly motioned for me at the doorway.
According to the theatre nurse, the initial laparoscope examination showed that Debbie's bowel had twisted and perforated (the doctor told me before that he suspected that it might be something like this, and that she already had peritonitis), probably as a result of adhesions from a much earlier operation. A small portion of bowel and intestine were removed, the various bits and pieces were restored to more sensible positions and she was sewn up by 1:30am.
In post-op, Debbie was almost immediately back to her chirpy self - or at least as chirpy as a ton of morphine over the course of the day and a freshly slashed stomach lining will permit.
A nurse and an orderly appeared to accompany Debbie and her wheeled bed back to the ward.
"Have you checked into a hotel for the night?" the nurse asked.
"No, been a bit hectic so far today"
"Well, you can stay at Motel 15 tonight if you like"
I looked at her blankly.
"Ward 15", she said. "I'll get you a lazy boy chair and you might be able to get some sleep".
Surprisingly, I did manage to get some sleep on that fine New Zealand vinyl.
Early next morning, Debbie was weak but in good spirits. The surgeon, Mr Robertson, swept in with an entourage of 15 doctors and interns to begin an entertaining dissertation of Debbie's diagnosis and operation. I simultaneously tried to recover from deeply slumping in my chair, extricate myself from the hospital sheet, and to straighten the clothes that I had been sleeping in. I probably looked like a drunkard trying to fight his way out of a paper bag.
With our visitors noisily heading down the ward to the next medical curiosity, Debbie insisted that I should still head to Wanaka.
"No way", I said.
"You can't do anything here. I'll be fine", Debbie replied.
The nurse chirped in too. "We'll take care of her".
After being ganged up on a bit longer, I finally agreed to go down for a day. I would head off on Saturday and be back on Sunday afternoon.
To be continued...
* Nicholas' younger brother Zachary also successfully came through his surgery that night.
---
Images and Text Copyright © 2006 by Brett Green
Page Created 22 April, 2006
Last updated 22 April, 2006
Back to HyperScale Main Page
Back to Features Page