North American B-25 Mitchell
Images by Peter Hartup
Text by Raka
North American B-25 Mitchell
Here is a series of pictures of a B-25 Mitchell that I took on a wharf at White Bay in Sydney, Australia, the day before the aircraft was loaded for export to the United States.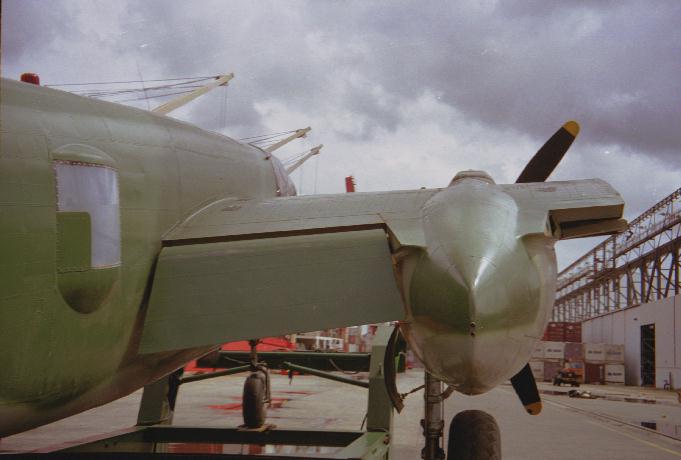 A group of 4 QANTAS pilots imported the plane from the U.S.A.
It was restored to flying condition at Stockton California and was flown back here by the QANTAS pilots. It was also in a Documentary about the restoration of the plane and was shown on Cable in the USA. The documentary was narrated by Glenn Ford.
I flew in this aircraft at Mount Gambier in the early Eighties when it went down there for an Airshow.
From what I was told the B-25 was to be flown around on the Australian Airshow circuit for a few years and then it went to the Canberra War Museum. It was dismantled and put in storage and that's where the story ends as it was sold to the States.
The deal with the Canberra War Museum was done before it even arrived here in Australia as I think they put the money up to get it from the States in the first place.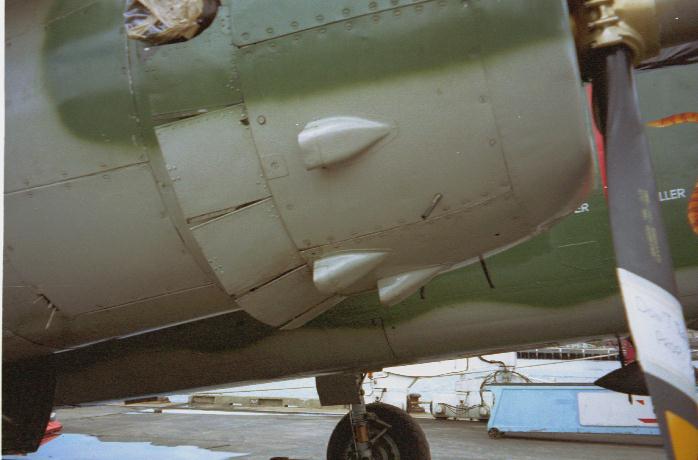 ---
Click on the Thumbnails to enlarge images.
Use the "Back" arrow on your browser to return to this page.
---
Images Copyright © 2000 by Peter Hartup
Page Created 07 December, 2000
Last Updated 18 May, 2001

Back to Reference Library