Messerschmitt Me 163B-1
Walkaround Photos by
Steve Hawley
with Model by Chris Wauchop
Text and Model Images by Brett Green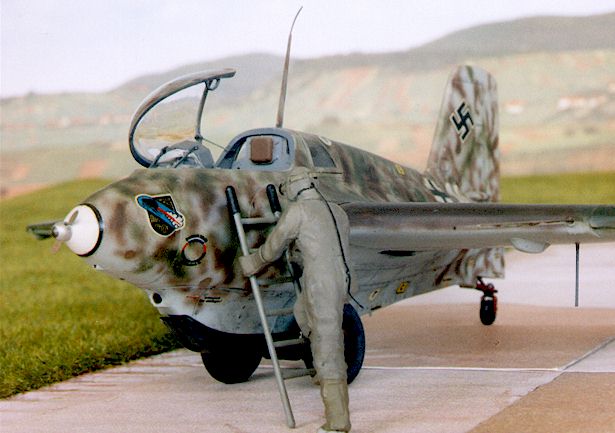 Me 163B-1 "Komet"
---
CONTENTS
Part One
Steve Hawley's Me 163 "Walkaround" photos (images by Steve Hawley)
Part Two
Chris Wauchop's Trimaster Me 163B-1 (images by Brett Green)
---

Steve's photos were taken "The Mighty Eighth" Museum in Savannah, Georgia,.USA.
"FE-500" was the American designation for Messerschmitt Me 163B-1a Werknummer 191301. The aircraft was captured in Germany by "Watson's Whizzers" and apparently airfreighted by a Douglas C-54 to Freeman Field in the United States early in 1946. The aircraft was refurbished then transferred to Muroc California for a short series of test flights in the presence of Dr. Alexander M. Lippisch, designer of the aircraft and pioneer of tail-less aircraft design.
Deterioration of the wooden wing structure led to flight testing being abandoned. The aircraft was stored at Norton Air Force Base in California before being shipped to Silver Hill in 1954, and more recently to Georgia.
It is difficult to determine the original camouflage of this aircraft due to the layers of paint applied during its several "restorations". However, some of the Komet's original scheme does seem to be peeping through in patches. The markings are not original.
"FE-500" was one of at least five Komet's to be shipped to the United States. It is probably the last remaining. An intact Me 163B-1a is also in storage at the Australian War Memorial's Treloar Technology Centre.
---
The Images

General port side view

Starboard nose

Starboard Wing Root
detail of port upper wing

Port Aileron
Pitot tube and main wheel detail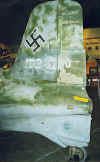 Jet pipe and tailwheel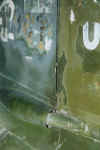 Rudder actuator and fairing (port side)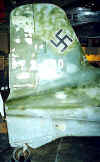 Starboard side tail and tailwheel

General starboard view

Forward fuselage. Note the fixed quarter window behind the pilot.

Close-up of the nose. Note the use of putty and tape to seal panel lines. The pilots heavy armoured-glass can just be made out behind the windscreen.

One-piece canopy

Starboard wing root. Traces of the original German colours can be seen in this view. Note the RLM 81 Brown-Violet on the trailing edge of the wing root panel.

Undercarriage Details:
---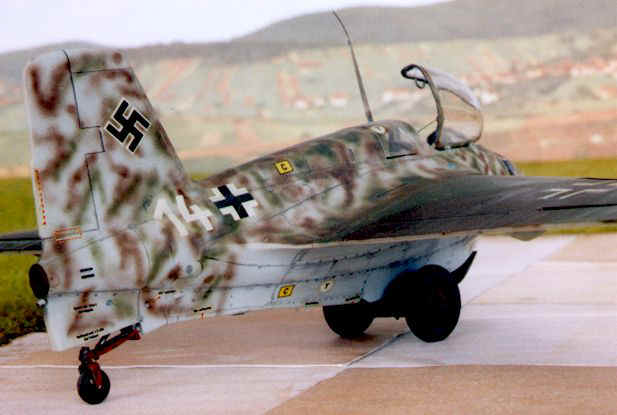 This is Trimaster's Messerschmitt Me 163B-1 in 1/48 scale. Chris built this kit when it was first released in Australia in the late 1980's. Dragon/DML subsequently re-released the kit a few years ago, but it is not in their current catalogue.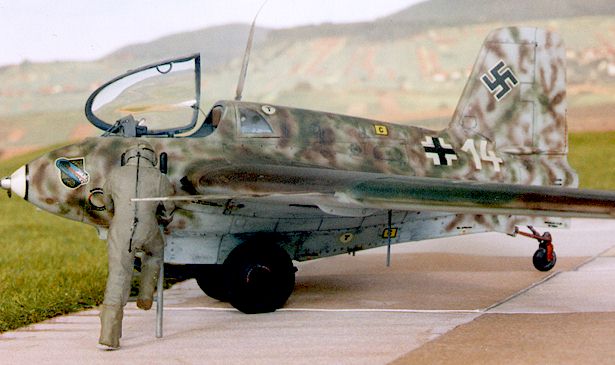 "War Prizes" by Phil Butler. ISBN 0 904597 86 5
Published by Midlands County Publications, 1994
"Warplanes of the Third Reich" by William Green. ISBN 0 88365 666 3
Published by Galahad Books, 1990 (original edition 1970)
---
Walkaround Images Copyright © 1999 by Steve Hawley
Text and Model Images Copyright © 1999 by Brett Green
Page Created 07 June, 1999
Last Updated 09 May, 2002
Back to HyperScale Main Page
Back to Reference Library