Kiowa Retirement Scheme
by Gary Fairfull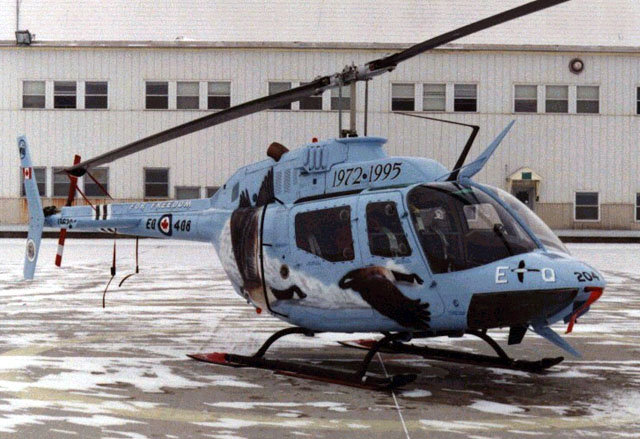 CAF Kiowa Retirement Scheme
I helped paint this aircraft when I was with 408 Squadron in Edmonton Alberta Canada. It was painted for the Kiowa retirement in 1995.
408 flew both the Kiowa and Twin Huey. In 1997 the Twin Huey was replaced with the Griffon.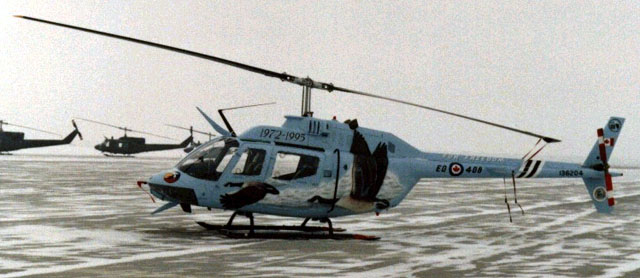 The Geese and clouds were painted with an Aztec airbrush. This was done freehand. The images were initially applied to the aircraft with the use of an overhead projector and a pencil. The colors were then airbrushed in. This is what a modeler can do with a real aircraft.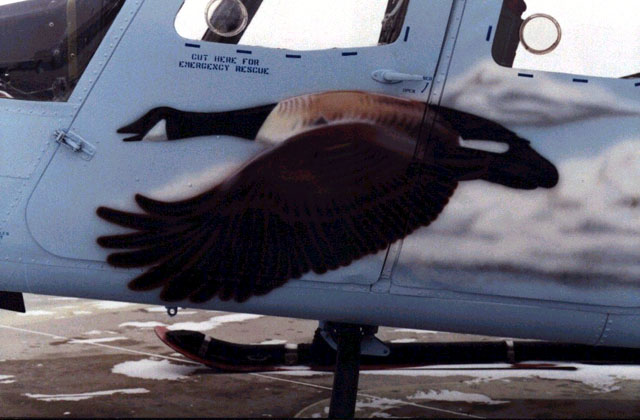 A lot of people ask about the Aztec on Hyperscale. Here is another application for it!
Click on the Thumbnails to enlarge images.
Use the "Back" arrow on your browser to return to this page.
---
Images and Captions Copyright © 2000 by Gary Fairfull
Page Created 07 November, 2000
Last Updated 18 May, 2001

Back to Reference Library