Postcard from the 2005 IPMS Nationals - Part 4
People At The Nats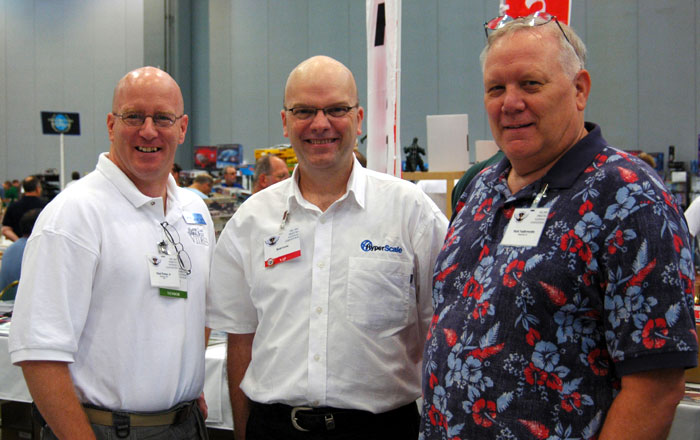 (from left) Floyd Werner, Brett Green, Mark VanderWeyden
On Day Four - 23 July, 2005
by Brett Green


HyperScale is proudly supported by Squadron.com
People at the Final Day - IPMS Nationals 2005
The IPMS USA Nationals has closed for another year. The models are packed up, the vendor room is empty, visitors are scattering over the country and over the globe.
But the echo of friendship from these four days will continue until next year and beyond.
The people I meet, old friends and new acquaintances, are always the highlight of the IPMS USA Nationals, and this year was no exception.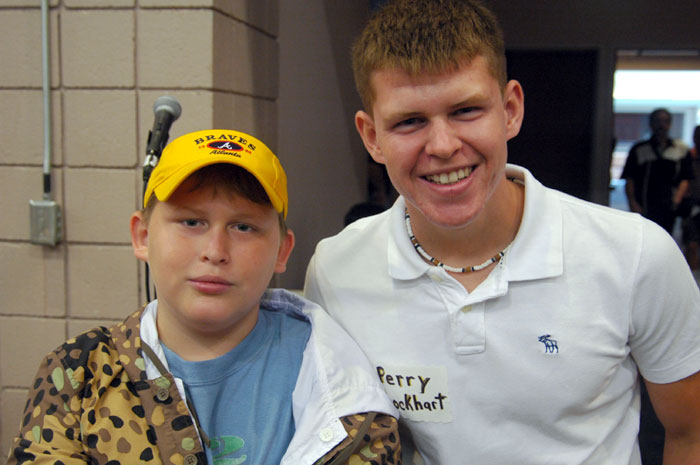 Junior modeller Perry Lockhart (right) and his brother
It was a pleasure to catch up with HyperScale's visitors, whether in the crowded corridors of the vendor room, or during seminars, or even at 11pm down the road at Barnes and Noble!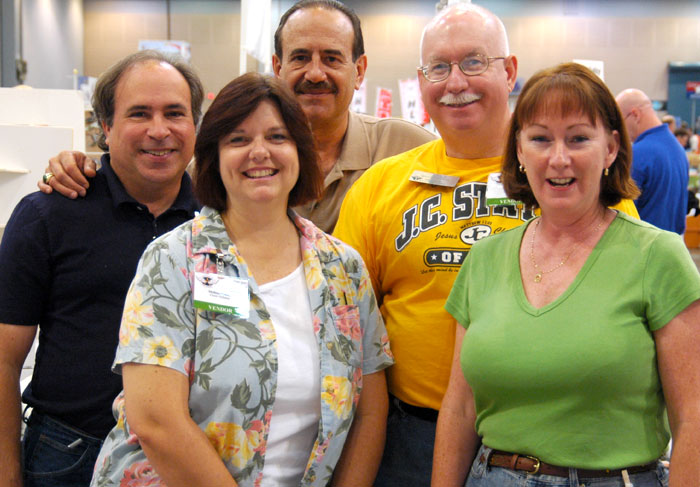 The Classic Airframes crew
For me, the IPMS Nationals proves that, despite working in different scales, with different subjects, in different media and with widely diverse approaches, we modellers have much more uniting us than separating us. The atmosphere at the show was wonderful - busy, excited, companionable.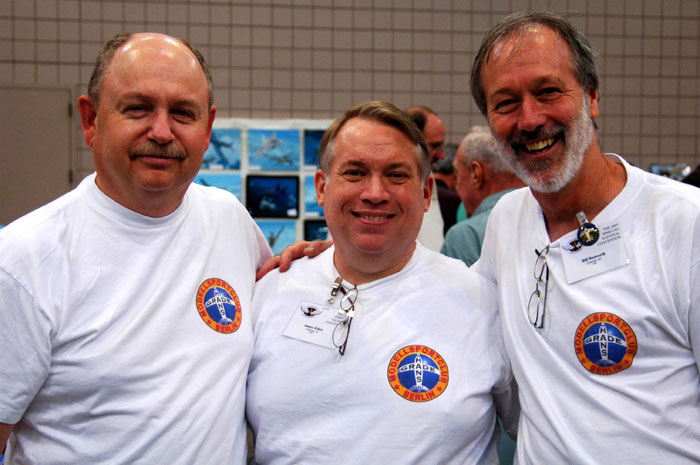 Dislocated members of Berlin's Hans Grade Model Club
Delmar Davis (left), Jim Kiker (centre) and Bill Bosworth (right)
Our hobby is not just about plastic. It is about people. Here, then, is a small, random assortment of some of the people I saw at the Nats, many of whom will be familiar to HyperScale's visitors.
I will look forward to catching up again next year.
---
Click the thumbnails below to view larger images:

Charles Landrum

Dana Bell in action

Danny Cormans from DACO

Donald Flynn

Frank Crenshaw

Gaston Bernal
Jerry Crandall and Jules Bringuier

Phil Hale (left)

Angelo Vanelli from Italeri

Elizabeth and Lewis Nace of Testors

Floyd S. Werner Jr

Dr Frank Mitchell

James Corley

Jim Crow (left)

Joel Robinson

Jon Tamkin - Mission Models
Mike Bobe

Mike West

Peter Malone

Rick Bellenger

Steve Stohr

The Klaus's at Fantasy Island

Tom Copeland

Tom Douane

Lynn Ritger

Mark Thompson

Mike Reeves

Neil Robinson (left)

Convention Supremo, Paul Cotcher

Perry Lockhart

Scott Brown

Specialty Press

Spencer Pollard

Tim Hubbard

Tony Bell and Bruce Culver

Willy Peeters
Thanks for keeping in touch with news at the Nationals via HyperScale. It has been fun!
---
Images and Article Copyright © 2005 by Brett Green
Page Created 24 July, 2005
Last updated 26 July 2005
Back to HyperScale Main Page
Back to Features Page