Postcard from the 2005 IPMS Nationals - Part Two

Setup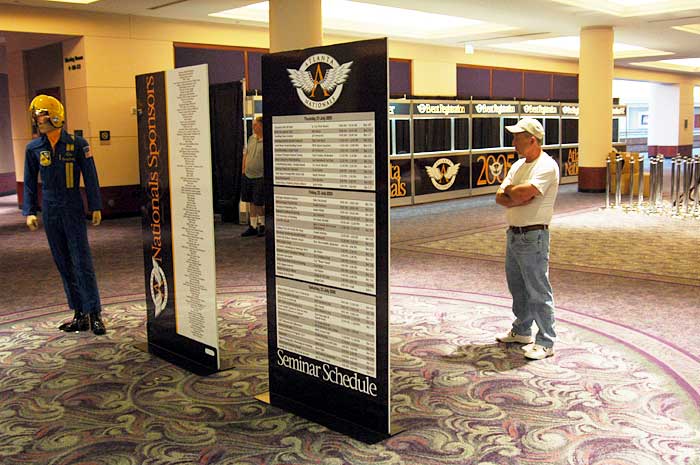 by Brett Green

HyperScale is proudly supported by Squadron.com

IPMS Nationals 2005 - Setup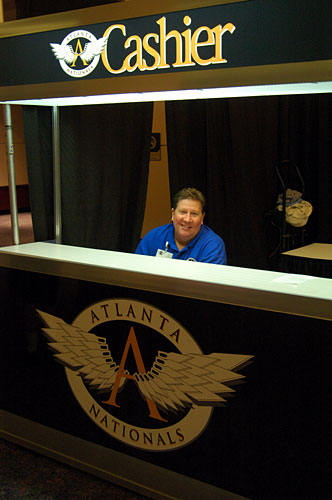 The show started early for me today. As soon as I walked into the hotel restaurant for breakfast, I saw a number of old friends. As much as it is a remarkable competition and the largest hobby retail venue under one roof for these days in July, the Nats is equally an opportunity to catch up with people of like interests but who are otherwise spread wide across this country and across the globe. These friendships are often only revisited in person once a year at the Nats.
Humidity squeezed my body as I started the short walk from the hotel to the Convention Centre. It was going to be a very sticky day.
At 9am, when I opened the glass door to the sanctuary of air conditioning, the Nats were not due to open to the public for another six hours. The wide, cool, modern atrium was quiet. Up the escalator, the registration booth was manned and a few officials milled around. A prominent sign announced the times, dates and presenters of seminars and breakout sessions over the coming days. Three large halls are dedicated to the Nationals this year - one for competition entries, one for vendors and one for the inaugural Dragon Expo, run in parallel to the Nats. Anyone registered for the IPMS Nationals may visit the Dragon Expo too.
The calm of the foyer belied the hum of activity when I opened the door to the vendor's room. Roller doors were open, trucks were backing in, stock unloaded by the pallet, and hundreds of vendors were preparing their displays. The process was smooth, quiet and efficient - very impressive considering the short time available for setup.