RAAF BAE Hawk 127LIF
Part One - Hawk in UK
Text by Darren Mottram
Photos Courtesy of BAE SYSTEMS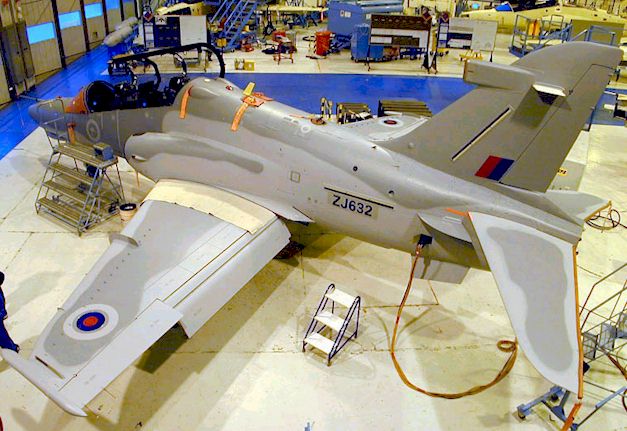 BAE Hawk 127LIF
Serial No. 27-1
In an almost uncanny follow-on to my time spent on Macchis in the Royal Australian Air Force (RAAF), since last October I have been fortunate enough to be involved with BAE SYSTEMS' Hawk Lead In Fighter (LIF) Project with Hunter Aerospace at BAE SYSTEMS Lead-in Fighter Support Facility in Williamtown, New South Wales, Australia.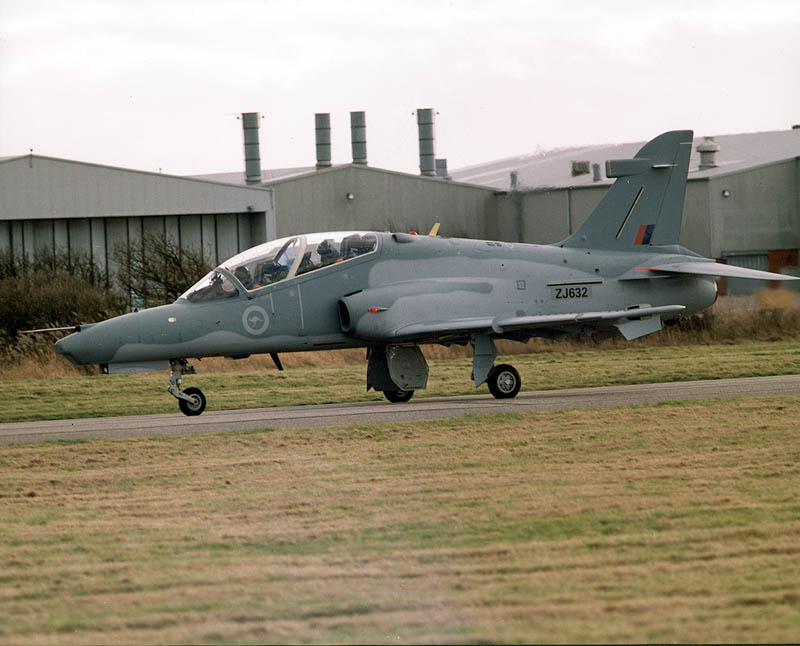 BAE SYSTEMS have kindly allowed me to pass on some information and images which will provide you modellers out there who are interested in the project with an early insight to the "look" and progress of the new RAAF Hawk 127LIF.
From a modelling point of view, it is quite fortuitous that Italeri have recently announced the release this year of a Hawk100 in 1/72 scale (it is actually the demonstrator ZJ100). Now if *only* someone would do something in the *real* scale of 1/48 ;-)
My sincerest thanks to BAE SYSTEMS for allowing me to use these images. If opportunity and circumstances allow, I will try to pass on any other information and significant events as they occur.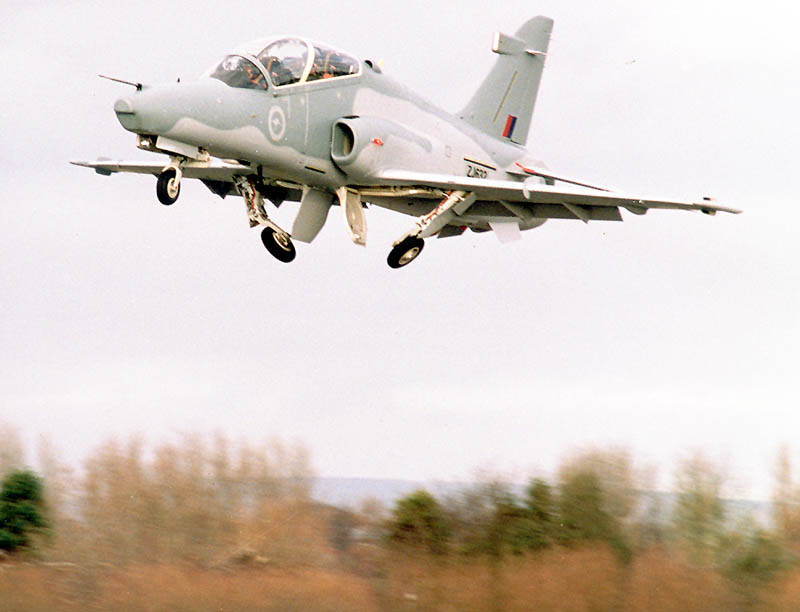 All the photos in this selection were taken at BAE SYSTEMS' Warton facility where the British airframes are being assembled and the first aircraft has recently taken its first test flight.
All photos BAE SYSTEMS Copyright.
---
9 photographs are captioned and thumbnailed below. To view an image at its full size, click on the thumbnail. To return to this page, click the "back" arrow on your browser.
---
The first Australian Hawk Lead-in Fighter on the occasion of it's maiden flight on 16th December 1999 in the UK wearing a British tail flash and, although it can't be seen in this photo, it is also wearing the British serial number ZJ632. These are required to allow the aircraft to fly in the UK whilst still with BAE SYSTEMS.

---

The A27-01Hawk Lead-in Fighter immediately after the new camouflage scheme was applied on the occasion of the official "Roll-Out" ceremony in the presence of Admiral Barrie, Chief of the Australian Defence Force on 24th January 2000.The colours used on this scheme are FS 35237 Blue Grey (darker colour) and FS36375 Grey. Note that all markings and stencils are counter-shaded.

---

Temporary British markings have been applied to the Australian Hawk Lead-in Fighter so that it can continue test flights in the United Kingdom.
---
Text Copyright © 2000 by Darren Mottram
All Images Copyright © 2000 by BAE SYSTEMS
Page Created Wednesday, 29 March 2000
This page last updated on Friday, 18 May 2001