Fire Trail
Urban Images of an
Australian Bushfire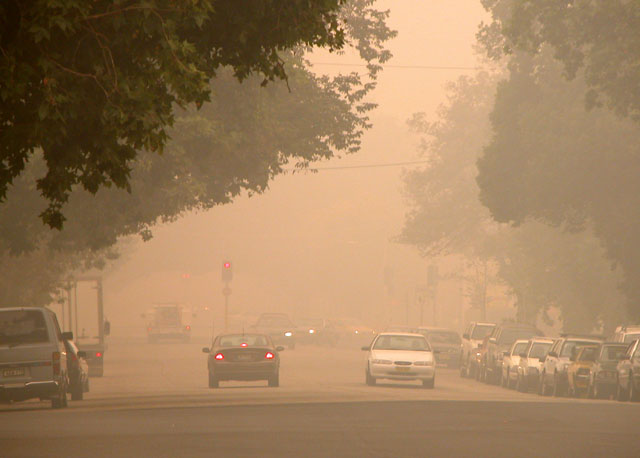 Townsend Street, Albury, NSW
8:30am, 24 January, 2003
by Brett Green

HyperScale is proudly supported by Squadron.com
The Hume Highway, NSW, Australia - 23-24 Jan. 2003
The Australian landscape has been parched by a drought stretching over several years which is not expected to break for some time yet. Normally lush pastures are now scorched to a lifeless, straw-like yellow.
Bushfires are a seasonal part of Australian life, but this drought combined with high temperatures, low humidity and strong winds has been a particular recipe for disaster. And disasters there have been, even early in the season.
The urban landscape is not immune from the fury of these fires. Last weekend, more than 500 homes were destroyed on the fringes of Canberra, our nation's Capital. Four lives were lost. It was a miracle that there were not more.
New fires have been ranging across the Snowy Mountains and in northern Victoria over the last week. Firefighters have not been helped by forecast temperatures in excess of 40° Celsius.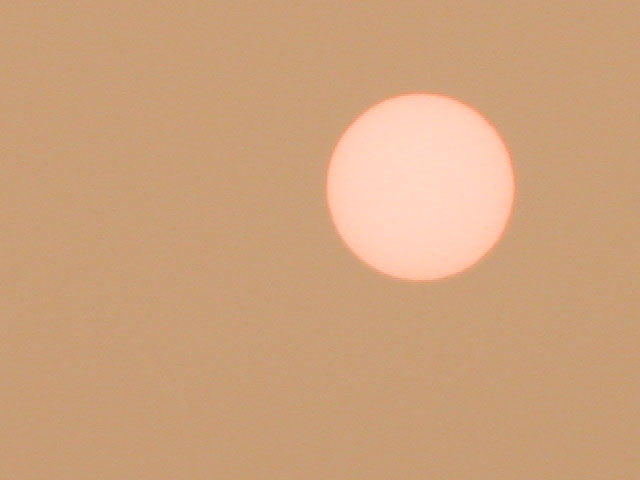 My family had a small taste of the fires in the last few days.
After a busy couple of months we decided to pack up the car and spend a few days in Albury on the Victorian border, around 550 kilometres south-west of our home in Sydney. After four hours of travelling, the fire was foretelling its presence with a thin veil of smoke over the twilight landscape. A shopkeeper told us that this was the first time in the last three days that they had seen the sun.
The grey veil drew closer as we approached our destination. In the evening hours, truck lights that would normally dazzle oncoming traffic were diluted to dim red disks. The thick smoke seemed to dull all senses except smell as it permeated the car.
Our awakening in Albury was greeted by bridsong and an eerie red fog. But it was not fog. The fires were close to this big inland city, to the south and to the east. Locals told us that this was the worst smoke that they had ever seen in or around the town. We cut our visit short, checking out and heading home before noon.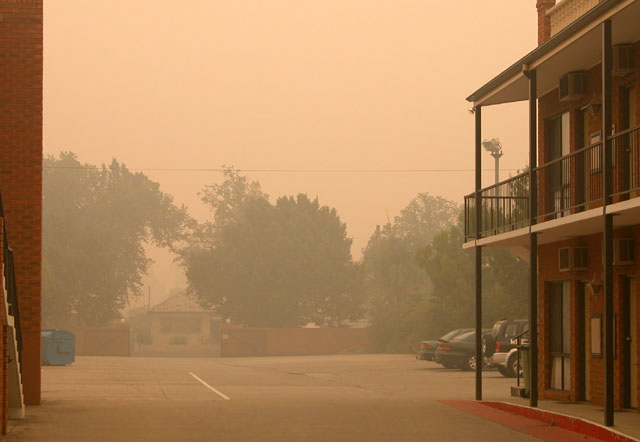 Spare a thought for the communities under threat and the tireless firefighters, both professional and volunteers, as they cope with the extreme conditions this Australia Day weekend.
---
Model, Images and Article Copyright © 2003 by Brett Green
Page Created Australia Day, 2003
Last updated 25 January 2003
Back to HyperScale Main Page
Back to Features Page