Night Hunters of the Jagdwaffe
Part One - Dornier Do 217

Photographs Courtesy Charlie Swank
Text by Brett Green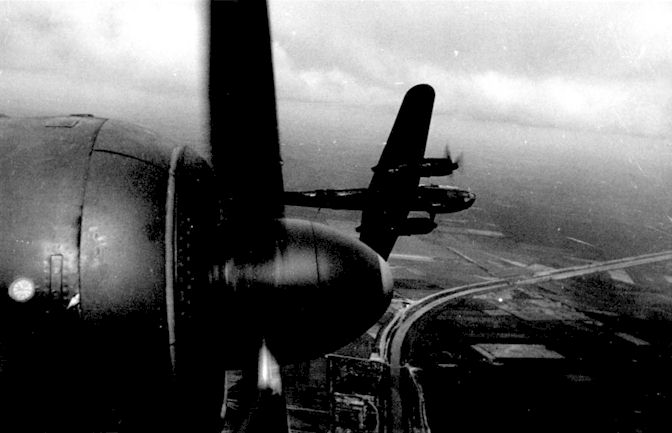 Dornier Do 217Es Over Holland
These aircraft, probably of KG 2, appear to be camouflaged in 70/71 Green uppers, with Black distemper lower surfaces. Note the engine instrument on the inside face of the port engine nacelle. This photograph was taken by Sdf. Spieth on 1 July, 1942
Photo: Copyright © Charlie Swank 1998
Two More Images in the Text
---
More great wartime photos from Charlie Swank. This time, the subject is one of the Luftwaffe's less glamorous aircraft which nevertheless served in a variety of roles from nightfighter to night bomber, to anti-maritime aircraft.
Part Two of theis series focuses on the colours of the Heinkel He 219.
---
When Luftwaffe aircraft are discussed today, names like Messerschmitt, Junkers, Focke-Wulf and Heinkel spring to mind. Dornier's significant role between the wars, and in supplying some of the most important and innovative aircraft designs of its era, is largely obscured by these more glamorous and numerous types.
Dipl. Ing Claudius Dornier made his name during World War One when he refined the capabilities of flying boats over a number of progressive designs. Dornier continued to produce flying boat and conventional passenger aircraft during the 1920s and 1930s. These designs were critical in establishing the international reputation of Germany's aviation industry. Many of Dornier's designs were exported or licensed for foreign manufacture. Japan was a major customer.
The Dornier Do 17 bomber represented a zenith of Dornier's influence. In the mid 1930s this "Flying Pencil" captured the imagination of the world with its graceful lines, speed and maneuverability. This sleek aircraft was designed at a time when it was believed that fast, light bombers could operate without escort - relying solely on their own high speed as defence. Unfavorable British experiences with light bomber operations during 1939 and 1940 disproved this theory. The Battle of Britain sealed the fate of the Dornier Do 17. It was phased out of production by June 1940..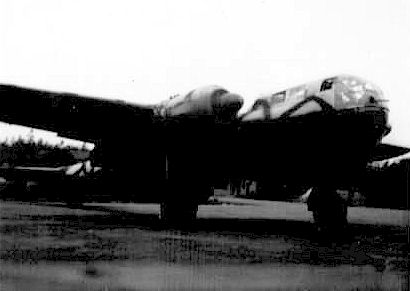 The Dornier Do 217 was a scaled-up development of the Do 17. This versatile aircraft appeared with a variety of powerplants during its career between 1940 and 1944. It served in a number of groundbreaking roles, including nightfighter and anti-shipping guided-missile platform.
KG 2 operated Dornier Do 217s along the Channel Coast, mainly operating against targets in southern England and Allied shipping. The camouflage of these aircraft was as eclectic as their roles. Charlie Swank's photographs demonstrate two of these interesting schemes. The title photo shows the more conventional scheme of RLM 70 Black-Green and RLM 71 Dark Green with Black distemper lower surfaces (or possibly overall black). It is also known that some of these aircraft wore maritime colours. These schemes were typical in the period of 1942 and 1943 when this photograph was taken. National markings and even code letters were also frequently blacked out.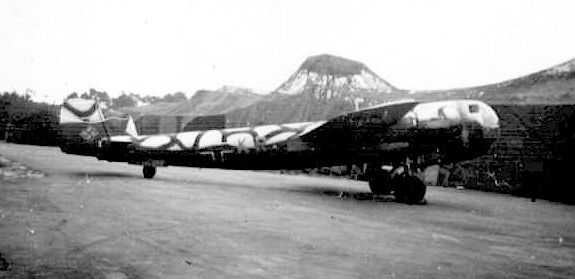 This fascinating Do 217K is also photographed in France. At first glance it appears to be in a scheme of black lines over a light grey finish. However, note the light background behind the tail swastika. This indicates that the aircraft may have originally worn a light-coloured maritime scheme prior to repainting. There is also a hint of splinter-camouflage demarcation on the rear fuselage in the dark spaces between the lighter colour - it is possible that the camouflage is actually a carefully applied pattern of a light colour (RLM 76 White-Blue perhaps) over regular upper surface day or maritime camouflage.
Code letters "KR" are red outlined thinly in white.
Production of the Dornier Do 217 continued until June 1944. A total of 1905 Dornier Do 217 (all variants) were produced.

---
Photographs Copyright © 1998 by Charlie Swank
Text Copyright 1998 by Brett Green

Page created on Sunday, August 23, 1998
This page last updated on Thursday, May 09, 2002