Canadair CL-215/415
by Geoff McDonell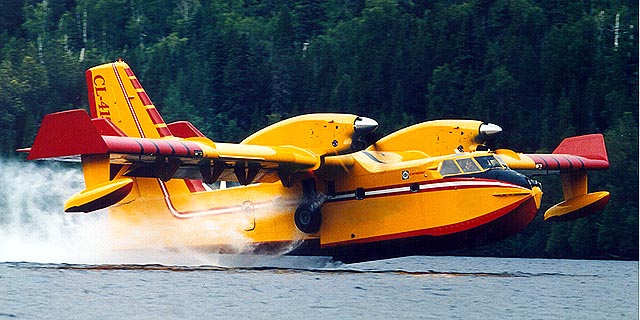 Canadair CL-415
Here are some images of the Canadair CL-215/415 to help those working on the Heller kits to add more detail.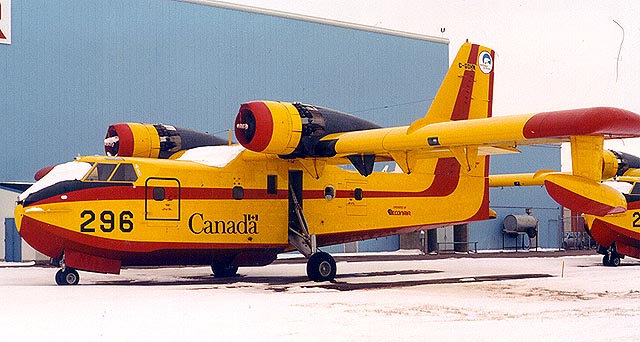 These walk-arounds are based on a selection of aircraft seen around local airports in Edmonton, Alberta and Abbotsford, B.C. The Canadair CL-215 and CL-415 are basically the same airframe, but the turbine powered version has the added winglets and horizontal stabilizer fins which assist in directional control due to the higher thrust and torque of the turbine engines.
To supplement these photos, one of the best detail references for the Canadair CL-215 is Volume 14, #4 issue of IPMS Canada's "Random Thoughts" magazine.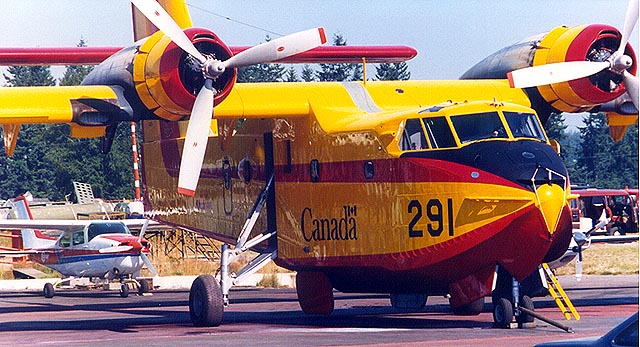 All photos by Geoff McDonell unless otherwise noted. (Cockpit photo and the CL-415 take-off photo are Canadair stock photos)
---
Click on the Thumbnails to enlarge images.
Use the "Back" arrow on your browser to return to this page.
---
Images and Captions Copyright © 2000 by Geoff McDonell
Page Created 15 November, 2000
Last Updated 18 May, 2001

Back to Reference Library