Camden Airshow 2001
Display Highlights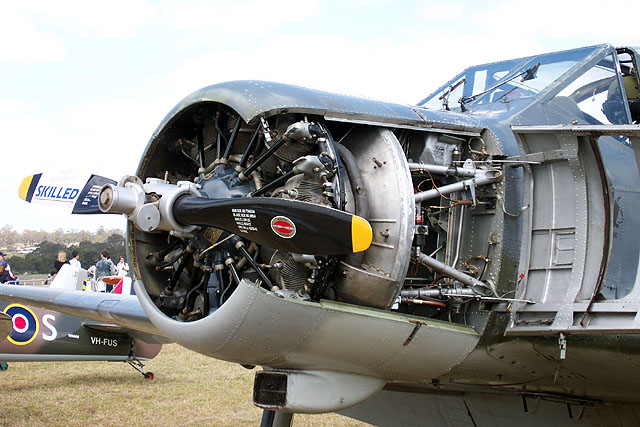 CAC CA-25 Winjeel
by Brett Green
Camden Aerodrome is located on the south-western outskirts of Sydney Australia. The Aerodrome was established with the opening of a flying school in 1939. Early in the Second World War, the Aerodrome was passed from its private owners to the Australian Government. During the war, Camden was the home to the RAAF's Camden Central Flying School in addition to elements of the RAF and USAAF Transport Commands.
In this period, Camden was home to Wacketts, Ansons, Wirraways, Hudsons, Dakotas, Beauforts, Kittyhawks, Spitfires and Boomerang fighters.
The Aerodrome continues to operate today as a recreational and training centre for Sydney aviation.
I have pleasant personal recollections of the Aerodrome in the 1970s while I was in the Air Training Corps. Camden was our destination for several bivouacs and glider training sessions.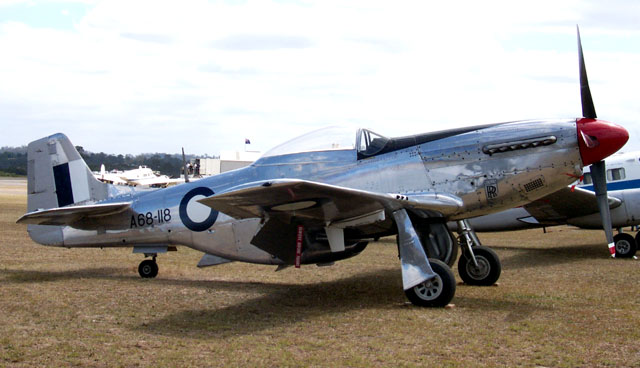 The Camden Airshow was held on Sunday 4 November 2001. The event was host to many veteran, modern and aerobatic aircraft both on static display and in flying demostrations. The weather was perfect for an airshow - fine but slightly overcast - and a good crowd took advantage of the conditions.
The pictures below are a small sample of the aircraft that were on display at the show.
A number of these subjects will be examined in more detail with their own Reference Pages.
Camden Airshow 2001 - Display Highlights
Click the thumbnails below to view the images full-sized.
Use your browser's Back Arrow to return to this page:
Aero Albatros - port-side view

Aero Albatros - Starboard side view.

Aerospace Airtrainer CT-4A

deHavilland DH-89 Dragon Rapide

Kit planes - baby Mustang and Spitfire

CAC CA-18 Mustang. This beautiful restoration will be the subject of a more detailed Reference Gallery

Ryan ST-M. The RAAF operated 34 Ryan trainers between 1942 and 1945.

CAC CA-27 Sabre. This beautiful restoration depicts a 76 Sqn machine.

CAC CA-25 Winjeel. This trainer, communications and forward air control type was introduced to RAAF service in 1955 and was retired 20 years later.
Text & Images Copyright © 2001 by Brett Green
Page Created 08 November, 2001
Last Updated 19 April, 2004

Back to Reference Library