Messerschmitt Bf 109G-6
Instrument Panel
(above) Here is the instrument panel of a Bf109G6 displayed in the Wehrtechnische Studiensammlung in Koblenz, Germany. (The radioactive sticker reflects the use of fluorescing materials in the dials. The ultraviolet light of the cockpit lamps was absorbed and re-emitted, causing the gauges to glow in the dark.)
---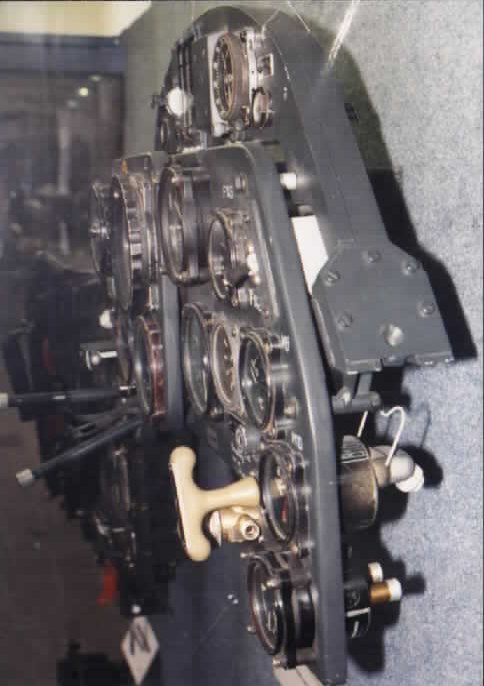 (above and below) Here are some side-view pictures illustrating the layered nature of the instrument panel. For the small-scale modeler this is not an issue, but for larger scales simple photo-etched panels would not suffice.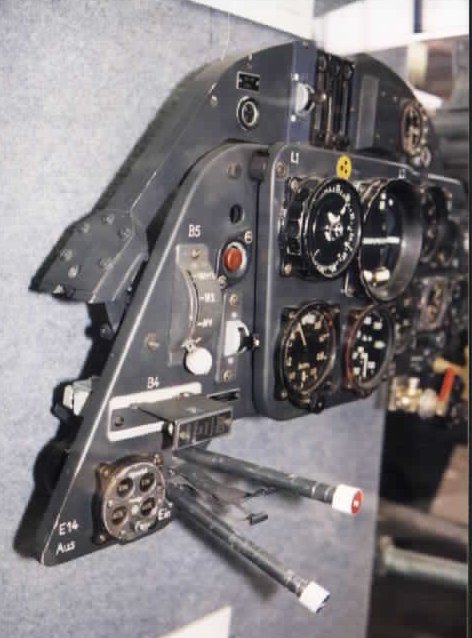 ---

(above) Here is the instrument panel of a Bf109G6/U4 displayed at the airplane museum in Hermeskeil, Germany.
Placing your cursor over an element in the photograph will bring up a descriptive text box. On some of the features, clicking will bring up an auxiliary web page with further photographs and explanatory text.