B-25J "Miss Mitchell"
Close Up
by Thomas Sime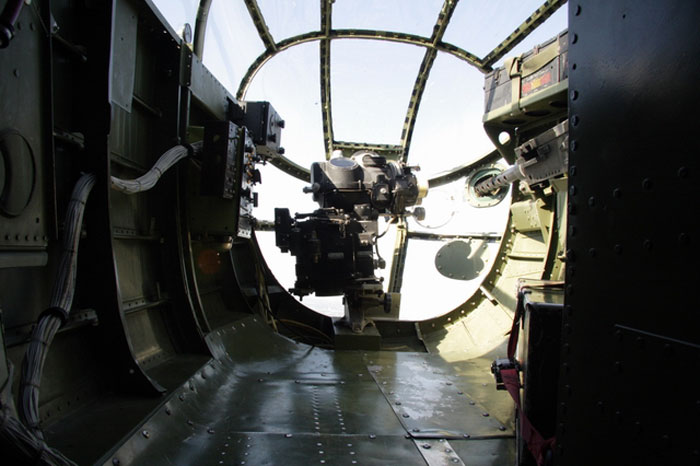 HyperScale is proudly supported by Squadron
The Minnesota Wing of the Commemorative Air Force is proud to fly the North American B-25 bomber, "Miss Mitchell". The original "Miss Mitchell", served with distinction in the 12th Air Force, 57th Bomb Wing in Corsica, Sicily, and Italy during WWII. She flew over 135 missions with no serous injuries to her crew.
In August of 1944, pilot, Lt. Max Bell, earned the Distinguished Flying Cross while flying "Miss Mitchell" on a bombing raid to destroy bridges in Nazi-occupied Italy. The plane was heavily damaged by anti-aircraft fire but successfully destroyed the target and returned to base.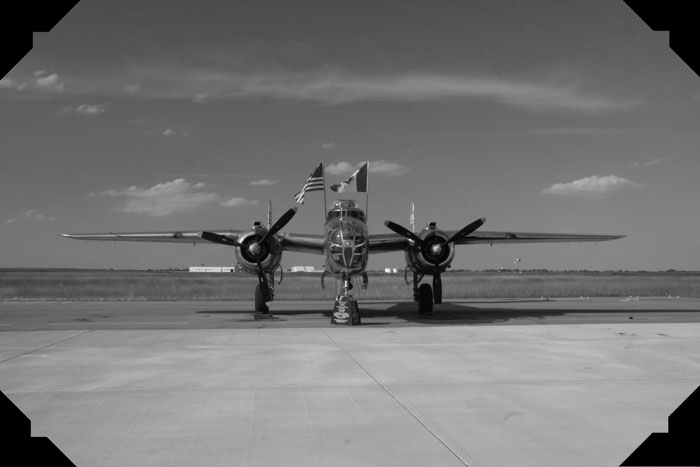 The B-25 gained fame from the daring raid made by Jimmy Doolittle and his 'Raiders' to strike back at Japan after the attack on Pearl Harbor. It was depicted in the movie, "Thirty Seconds Over Tokyo". After an extensive 12-year restoration by dozens of volunteers to restore it to flying condition, the award-winning "Miss Mitchell" retook the skies in 1992 to commemorate the 50th anniversary of the Doolittle Raid.
It is the mission of the Commemorative Air Force to restore and maintain historic warbirds in flyable condition so that they can tell the story of those who have served our nation in war and especially those who have made the ultimate sacrifice in defense of our freedom. The "Miss Mitchell" is one of only about 34 B-25s still flying today.
---
B-25 Mitchell Specifications
Manufacturer: North American Aviation
Number Built: Over 9,000
Engine: Two 1,700HP Wright R-2600
Wing Span: 67ft. 7in.
Length: 52ft. 11in.
Height: 16ft. 4in.
Speed: 272 mph
Range: 1,350 miles
Ceiling: 24,200 feet
Armament: 7, 50 caliber machine guns
Bomb Load: 4,000 pounds
Crew: 5

B-25J "Miss Mitchell" Close-Up Images
Click the thumbnails below to view larger images:
---
Text & Images Copyright © 2007 by Thomas Sime
Page Created 05 September, 2007
Last Updated 04 September, 2007

Back to Reference Library