Consolidated B-24M
Liberator in Detail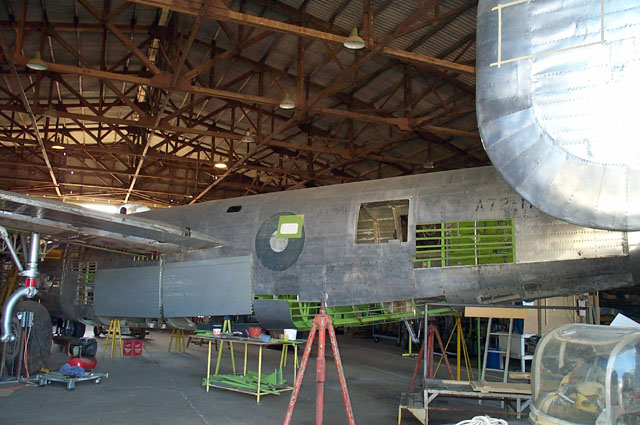 Australian B-24M Liberator A72-176
by Brett Green
32 detail photographs follow the introductory text
RAAF Liberators In Service
The Royal Australian Air Force took delivery of 287 B-24 Liberators during 1944 and 1945.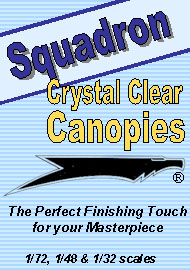 These aircraft served with ten units -
7 OTU at Tocumwal NSW

12 Sqn in Darwin and Truscott in Western Australia

21 Sqn at Truscott then Palawan in the Philippines

23 Sqn at Truscott

24 Sqn in the Philippines

25 Sqn in Western Australia

99 and 102 Sqns and 200 Flt in Queensland

201 Flt in Darwin, Northern Territory.
The long-range RAAF B-24s, flying from their bases in Northern and Western Australia and on Morotai and the Philippines, were responsible for the bombing of Japanese resources, shipping and airfields in the Netherlands East Indies. This task was essential to deny supplies and reinforcements to Japanese forces stranded on islands by-passed by the main Allied invasion force.
A more aggressive strategy was adopted with preparations for the invasion of Borneo in April, 1945. RAAF B-24s formed the spearhead for offensive strikes and reconnaissance supporting Australian landings at Tarakan, Balikpapan and Labuan Island.
RAAF Liberators were also responsible for specialist operations. No 200 Flt undertook clandestine operations including dropping Commandos behind enemy lines. No 201 Flt flew radio and radar countermeasure missions, and 102 Sqn conducted radio research.
B-24s continued to serve in Australia in training roles for a few years after the end of World War Two.
A72-176 - The Last RAAF Liberator
Consolidated B-24M, Bu.No. 44-41956, was delivered to the RAAF in January 1945. This Liberator was allocated the RAAF serial A72-176 and attached to 82 Wing.
This Liberator was regularly flown by Air Commodore Deryck Kingwell while he was CO of 82 Wing in East Sale, Victoria. The machine was known locally as "Kingwell's Kite".
A72-176 was struck off charge in March 1948, and allocated to RAAF East Sale as an instructional airframe. The aircraft was rescued from the scrapheap when it was purchased by Mr George Toye of Moe, Victoria. The fuselage remained on his property until it was relocated, along with major components acquired over the years (including a full set of wings discovered in Alaska), to a temporary restoration facility at the old Werribee airfield near the Geelong Freeway of Melbourne.
Restoration is proceeding well. The exterior of the aircraft is almost complete, and work is underway on the interior.
The objective of the restoration is to return this last Australian Liberator to running condition. There are currently no plans to fly the aircraft, but it is hoped that the engines can be run-up and to taxi the B-24 on special occasions at a new permanent home.
B24 Liberator Memorial Restoration Fund
Anyone with an interest in the history of the B-24, or in Australian Aviation history, may wish to help the restoration cause by joining the B24 Liberator Memorial Restoration Fund. Membership costs $22 AUD per annum, and proceeds go to the restoration and search for a permanent home for this significant aircraft.
Contact Colin Grey, PO Box 34, Cowes Victoria 3922, Australia, for further details. Telephone enquiries during eastern Australian business hours may be directed to (03) 5956 7952.
The following photographs were taken during March 2001 using my Kodak DC280 digital camera.
| | |
| --- | --- |
| | Starboard three-quarter view of A72-176. Note that the front turret has been removed. |
| | A view from head-on. The astrodome is clearly visible, as are some interior details. Note the vents below the turret mount. |
| | Starboard fuselage from the rear. Some panels are being reskinned, but most of the surface is original including the sliding metal bomb-bay doors. |
| | A clear view of the upper wing structural features is available with the flaps removed. |
| | Rear port fuselage. All markings are original. The airframe is in surprisingly good condition. |
| | Mid-port fuselage with window missing. |
| | Some restoration of the interior has already been undertaken. |
| | Newly skinned fuselage is obvious compared to the original surface. |
| | The rudders have been rebuilt. They have been assembled and covered with new fabric. The pink shade is a fresh coat of dope prior to the application of silver paint. |
| | The structure of the rudders is very clear in these photographs. |
| | The cockpit has a long way to go! |
| | Forward turret, front three-quarter view (port side). |
| | Front turret, rear three-quarter view (port side) |
| | Mid-Upper Turret details, front three-quarter view (port side). |
| | Mid-Upper Turret, rear three-quarter view (port side). |
| | Looking into the mid-upper turret the machine gun mounts are clearly visible. Note the internal turret framing. |
| | Lower fuselage turret |
| | Lower fuselage turret, rear three-quarter view, showing the mounting mechanism. |
| | Front view of the lower ball turret. The entry hatch is open. |
| | Rear turret, rear three-quarter view (starboard side). |
| | Rear turret from directly in front. |
| | Rear turret, side view. |
| | Wing structural detail. |
| | Engine and crankcase detail. |
| | Supercharger detail. Note top of starboard main undercarriage leg. |
| | Starboard gear bay |
| | Starboard gear bay |
| | spare nose wheel |
| | Nose gear leg |
| | Main gear (port side) |
| | Nose landing gear (port side). |
| | My wife on our "second honeymoon" - waiting as usual! |
---
Text & Images Copyright © 2000 by Brett Green
Page Created 13 April, 2001
Last updated 18 May, 2001
Back to HyperScale Main Page
Back to Reviews Page